Location
Located in the Krasnodar Krai of Russia on the Black Sea coast.
Weather
From 30 °C (86 °F) to little below 10 °C (50 °F).
Founded
The fort of Alexandria, the ancestor of Sochi, was founded in 1838 at the mouth of the Sochi river.
Population
More than 400 thousands inhabitants.
Famous for
Home of the 2014 Winter Olympics and Paralympics, its summer resorts and winter skiing resorts, as well as its Rail station - UNESCO's World Heritage.
Main cultural attractions
Olympic park, The Ahun's mountain Watchtower, The summer cottage of Stalin.
Nicknames
"The Black Sea Pearl", "Summer Capital of Russia".
Airports
Sochi International Airport.
The largest and brightest summer and winter resort of Russia, the Pearl of the Black Sea, Sochi offers its visitors all kinds of entertainment, including active sports and eco-tourism. Sochi attracts tourists with its mountainous coastline, endless sand beaches, warm sunny days, palm trees, modern infrastructure and vibrant nightlife.
Olta Travel loves Sochi for its spirit of adventure and the availability of experiences all year round. We recommend visiting this town at least twice: in summer and winter, as to explore the different opportunities and dive into its seasonal atmosphere and wonders.
For more than a hundred years Sochi was the main resort of vacation for Russian people, including celebrities and the political elite. Nowadays, the situation is even better.
Sochi became world-known city in 2007, when it won the bid to host the 2014 Winter Olympics and Paralympics. Then, the city reshaped its looks to modern ones, and from "summer only" made itself "ready for vacation all year round". Modern Sochi offers different excursions and opportunities for both winter and summer leisure vacations.
While in Sochi you can always mix the adventurous experiences and sport activities with relaxing vacation and excursions to historical and cultural sites. Besides ecological traveling and contemplating such beauties as the 33 waterfalls and sand beaches of the region, in Sochi you may visit various historical sites from the Soviet times (Old Rail Station that is world-known part of UNESCO heritage, Stalin summer cottage museum, etc.), and explore the local flora and fauna in arboretum and water parks.
We were unaware of such marvelous place for eco travelling whole year around. We would like to thank you for your insights and interesting package offers to the Black Sea coast.
I would definitely recommend visiting Sochi with your services! Everything went smooth and according to plan, I am grateful for the high quality of services and hospitality of your team.
Great place for winter sports! New slopes are simply amazing! Thank you very much for your kind replies and wonderful organization of the whole journey.
Please, cherish your individual approach to every client in the future – it works just perfect!Thank you very much for the route our group will never forget.
Olta Travel provides a variety of hotels and apartments in Sochi for different demands and tastes. We recommend you to stay in these hospitable places during your visit to Russia.
Hyatt Regency 5
This modern and luxurious hotel is seated right in the city center,a few minutes' walk from Sochi Art Museum, Zolotoe Runo monument and other points of interest.
Olta Recommends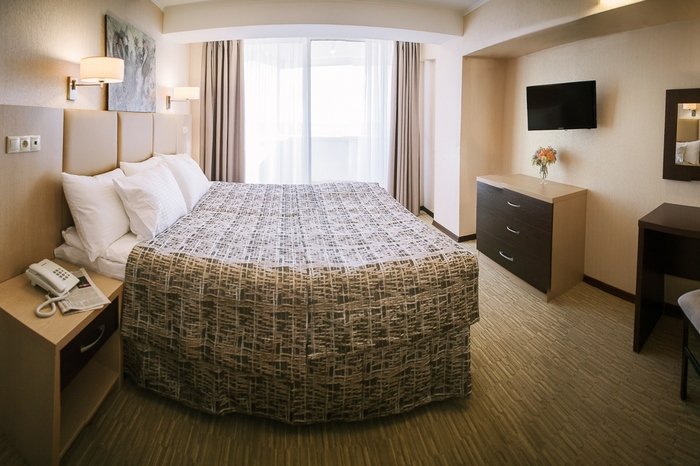 Sea Galaxy Hotel Congress & Spa 4
Situated in the city center, this hotel is also near the green area of Frunze Park. All the city sights are within walking distance. The hotel offers its guests a huge variety of spa and wellness programs.
Zhemchuzhina Hotel Complex 4
Located directly on the Black Sea coast in Sochi, this hotel features a private comfortable beach and lots of outdoor facilities such as tennis courts and a swimming pool with wide range of water sport available.
Olta Recommends
Denart Hotel 3
Denart is a stylish modern hotel with superb interior designs. Located in the city center, it lies just 10 minutes of walk away from the Black Sea coast.
Apartment Hotel Brevis 3
Located on the grounds of the Olympic University in Sochi, the modern apartments' complex lies near the beach on the Black Sea coast and provides self-catering.
Pullman 5
Luxurious and modern hotel located just 2 minutes walking from the Black Sea pebble beaches, and 5 minutes away from the main Concert Hall of the city. This hotel has a sophisticated SPA and Fitness lounge at their guests' disposal.
AZIMUT Hotel 3
Based within 15minutes walking from Sochi Olympic Park, Azimut Hotel features all the fittings necessary for a comfortable vacation for the whole family.
Rodina Grand Hotel & SPA 5
Rodina Grand Hotel & SPA is the only 5-star boutique hotel in Sochi situated on the Black Sea Coast. It features a private beach, several gourmet restaurants, a Wellness and Spa by Rodina with indoor and outdoor pools as well as a kids' club.
Olta Recommends
Marins Park Hotel 4
Directly on the beach by Sochi, this hotel features a free wellness centre with a swimming pool and sauna, in addition to spacious rooms overlooking the Black Sea.
Olta Recommends
Radisson Lazurnaya Hotel 4
Radisson Lazurnaya provides a bit of everything for all types of guests. Located directly by the Black Sea, close to the historical centre of Sochi, it provides its guests with a spa and wellness centre, a private beach, a children's playground, as well as 4 restaurants, cafés and 3 bars on site.
Park Inn by Radisson 3
With a restaurant and a fitness centre, Park Inn by Radisson Sochi City Centre is a comfortable spot located in the very heart of Sochi.
Tulip Inn Rosa Khutor Hotel 3
Located in the heart of the Rosa Khutor Ski Resort, this hotel offers its guest elegant and comfortable accommodation to stay and relax after an active day in the mountains.
We can book any hotel for different prices demands and tastes.
Panoramic city tour
During this tour you will go around the city's main features, including the Pushkinskaya Library, the Canon and Anchor monument, the Primorskaya Hotel – one of the oldest hotels in the city, built in the 1930s in Stalin's Empire style – and the Winter Theatre – another majestic example of Stalinist architecture.
Panoramic
City
Walking
1-3 hours
Visit of the Sochi Park
The first theme Park in Russia, the idea of which is based upon the rich cultural and historical heritage of Russia! Each of the five different theme-zones tell you a story about different aspects of Russian culture and traditions. Experimentarium and dolphinarium also situated there.
Arts & Culture
City
Walking
1-3 hours
Visit of the Aquarium
The largest aquarium in Russia — Sochi Discovery World Aquarium - was opened in Sochi. Over 6000 square meters there are 30 aquariums, totaling 5 million liters of water. Feel like Neptune next to the aquarium, where colorful fish swim.
Arts & Culture
City
Walking
1-3 hours
Olympic Sochi
Sochi held the Winter Olympics and Paralympics games, a major winter event of the sports world, in 2014. During the event lots of things were produced to care for the stay of athletes from around the world and to leave them with a memory of their visit to Russia after their leave. During this excursion you may see by your own eyes all the sites where Olympics games took place: sightseeing of the Olympic Village, visit of the central stadium, the theme-based amusement park and much more.
Panoramic
City
Walk & Ride
Full Day
Excursion to Stalin's Dacha
On top of the mountain range between Matsestinskaya Valley and Agura Canyon lies a mysterious green castle. It is Josef Stalin's former dacha, surrounded by beautiful woodlands, which is now considered the most prominent natural monument on the Black Sea coast…
Arts & Culture
City
Walking
1-3 hours
Excursion to Matsesta curative springs
Located southeast of the port on the Matsesta River, the springs that supply the sulphurous waters at the Matsesta Spa were known by Roman settlers in the area who believed – as many still do – that the water has medicinal and recovery properties. The current spa's construction start out in 1902. Its premises and vicinity include caves, scenic walks and the neo-classical building which are part of the tour offered here.
Architectural
Outside the city
Walk & Ride
Half-day
Tea Houses, tea plantations
Dagomys - a truly unique place. Located in the Lazarevskiy village, 12 km from the center of Sochi. The northernmost tea in the world is grown and cultivated in Sochi, between Looe and Dagomys on a high hill in the village of Uch-Dere. There are tea houses, where you can sample genuine Russian tea. Beautiful sights, a small museum, tea with honey and pies await you there.
Architecture
Outside the city
Walk & Ride
Half-day
33 falls of Sochi
Want to have a long peaceful trip through the Caucasian wilderness along the Black Sea coast? Your wish may come true in Sochi, where you can visit more than 30 waterfalls in one day. During the excursion you will be traveling straight by the Mountain River where you may observe some plants from pre-ice age period and swim in local falls. With an additional fee, you can explore the traditional cuisine and wine of the region or visit the museum of traditions.
Panoramic
Out-of-town
Walk & Ride
Full Day
Wonders of Sochi caves
For the adventurous people and those who want to try something completely new, we offer a wonderful possibility to explore Sochi's caves. In these caves a unique micro-climate has settled in: here you can see the magical glowing of stalactites and breathe an air free of microbes. A stroll in such caves as Ahshturskaya and Voroncovskaya will lead you through the high natural galleries, various caverns and underground natural palaces together with stone falls from the ceiling.
Panoramic
Out-of-town
Walk & Ride
Full Day
Download detailed list of all excursions Sochi
Olta Travel offers different types of transportation for all your needs such as driving through the city, transfer from an airport or back, transport for your excursion (including out of town ones) and long-distance transfers.
Limousines
Hummer, Chrysler, Ford, Cadillac, Cherokee
24
Light transport
VW, Opel, Chevrolet or Mercedes E-class
2
Lux & Sport cars
BMW, Bentley, Rolls-Royce, Infinity, Porsche, Jaguar
3
Minivans
Mercedes Viano
5
Minibus
Mercedes Sprinter, VW, Hyundai, Hager
20
Bus
Neoplan, Mercedes, Daf, Volvo, Utong
55
Commuter. Night and long-distance trains. Trains from Saint-Petersburg to Helsinki. Trans Siberian Railway.
Sapsan, Allegro, Luxury & Standard.
2-4
Standard flights. Business and economy classes.
Theatres
Sochi has a great variety of places to entertain all of your senses and feed your cultural hunger.
Olta recommends
Winter Theatre
Listen to classical Russian-style opera or watch a drama performance amidst beautiful interiors.
Organ and Chamber Music Hall
Beautiful performances of organ and classical music are organized here on a regular basis.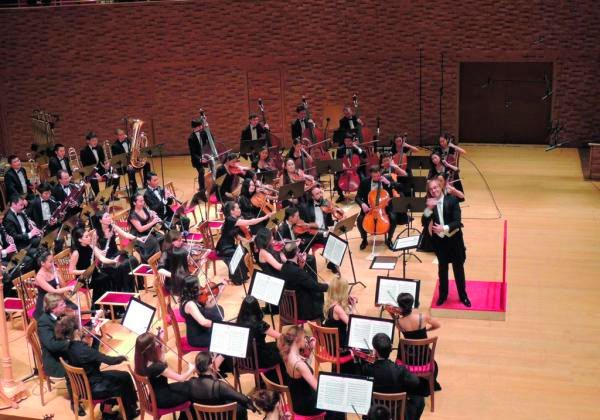 Sochi Philharmonic Society
Located in the city center, the Philharmonic Society will captivate you with its powerful classical architecture and beautiful sculptures. Head there to listen to various concertos of classical music.
Water theatre – Sea Park 'Aquatoria'
At the Sea Park you will always come across unique shows featuring sea animals that will definitely bring you joy, laughter and delight. Among the animals you can see walruses, seals, dolphins, sea lions and so much more.
Olta recommends
Sochi Discovery World Aquarium
The Aquarium was designed and built by the joined forced of specialists from all over the world. It features a vast collection of fishes and different inhabitants of the oceans and seas such as sea stars or corals.
Adler District Culture House
The Adler District Culture House is all at once a massive culture center, an event venue and a concert hall. It was recently renovated and fitted with state of the art technology to ensure the most stunning performances and concerts possible.
We can find any theatre for different price demands and tastes.
Musical festival Crescendo 2016
The annual festival of young opera singers takes place in Sochi. Brought to you by the Russian Ministry of culture, this event will present its attendees with the brightest voices ...
Sochi abounds in restaurants of traditional Russian cuisine from different periods: you can taste the imperial Russian dishes, modern cuisine or have a bite of some specialty from Soviet times. This is also the right place to sample the unique cuisine of the region, where dishes from various nationalities combine into one extraordinary menu.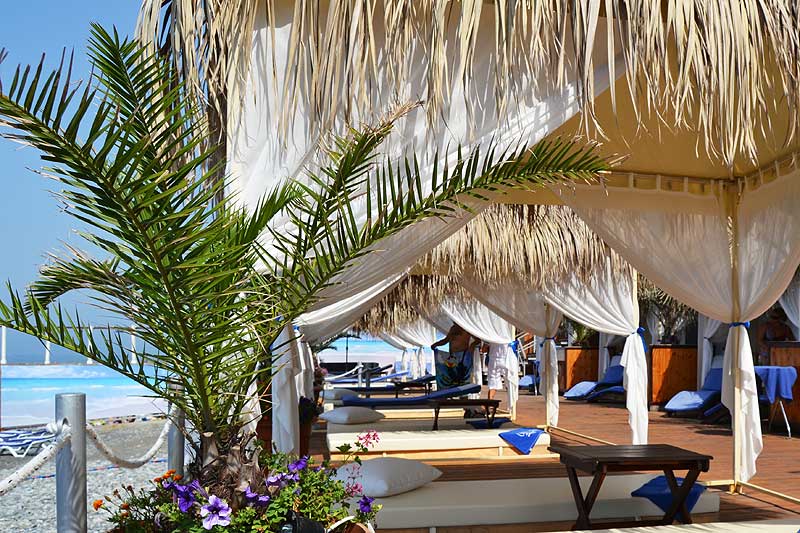 Sinee More
Sinee More (translates as a 'Blue Sea') has the reputation of being one of the finest budget restaurants in the city, located right on the sea front. The main specialty here is Mediterranean fish and seafood cuisine.
Olta recommends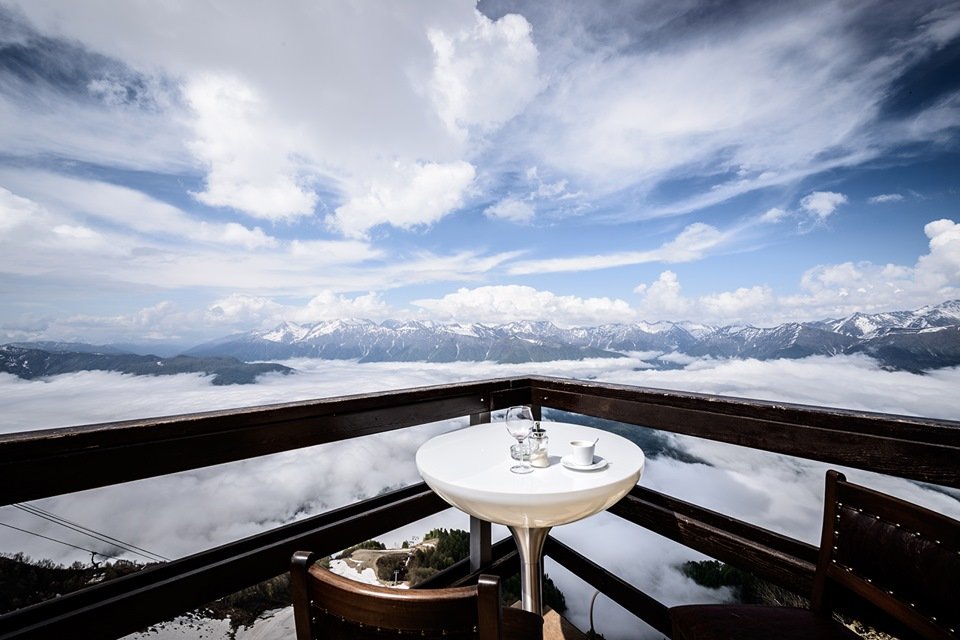 2200
Located up in the mountains, 2200 is by all means the highest gastronomic spot in the area, which offers its guests unique inventive cuisine in addition to a breathtaking view on the mountains of Southern Russia.
Red Fox
This restaurant serves its guests gourmet Russian and French cuisine prepared by award winning chefs that create mouthwatering dishes regardless of the season.
Olta recommends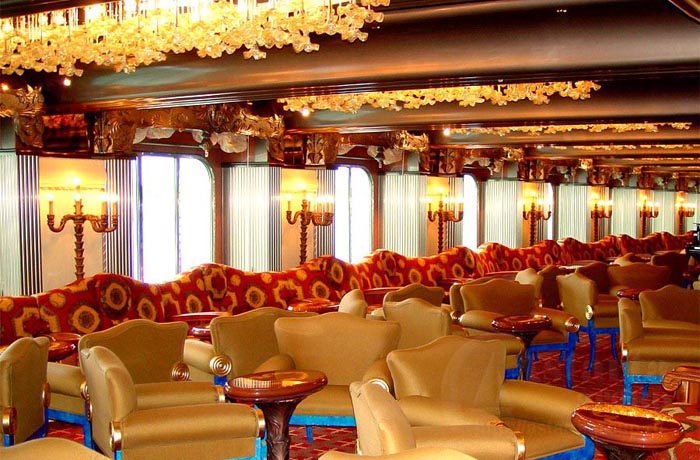 Café Jazz Cruise
A diner at the Jazz Cruise is a unique opportunity to take a journey to the Soviet Era and beyond. Together with the menu, rather unique to international guests, this café has a prodigious collection of items from the Russian history that will settle the feeling of dining inside a museum.
Khmeli & Suneli
If you want to taste the best of local, traditional, home cooking, this restaurant is the best place to start your culinary journey. It offers unique and diverse gourmet dishes, based on Georgian and Italian cuisine.
Garden of Eden Café
Garden of Eden offers the usual snacks and fine selection of hot drinks in unique interiors. Decorated with green shades and over-populated by different plants, the place really gives a feeling of stepping into heaven.
We can find any restaurant for different price demands and tastes.
Sochi is a trendy city where life and energy boils all day long. For those who like partying or being up till midnight and later, this city presents lots of night life activities, clubs and restaurants to build the best experience and memories from your trip.
Olta recommends
Amsterdam
Amsterdam is a very popular night club for different audiences where various music styles are played. Here you can find the best sound available in Sochi, unique show programs, top Russian and international DJs and much more.
Pacha Sochi
Try the legendary world-known brand Pacha on the Black Sea coast if you're looking for a wild night of entertainment and glamorous Ibiza-style party. Pacha also hosts cabaret shows and performances.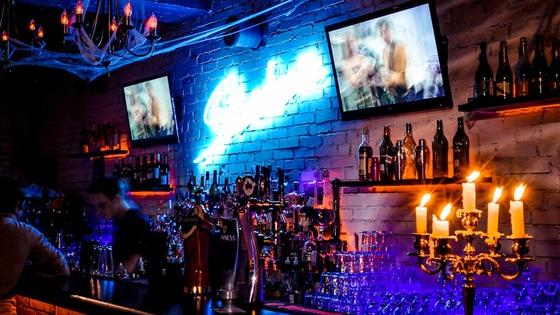 Starbar
Under the roof of Starbar you will encounter endless possibilities for various pleasures: dining, dancing, singing karaoke and sipping at exquisite cocktails, - every wish can come true in one night!
Olta recommends
Treugolnik
Jazz and rock lovers will find in this club an ideal place for the night. this popular spot offers live music, with bands and singers that you won't find elsewhere in Sochi performing everyday.
FeRoom
FeRoom is a unique night club which offers a free dating opportunity to everybody. To find a dance partner or even a soulmate you will use a specially designed phone at your table and call guests from other table around you.
Octopus Karaoke
First of all a luxurious restaurant of European cuisine, Octopus also is one of the best places in Sochi for Karaoke, with a long list of international hits from the past 10 decades.
We can find any entertainment option for different price demands and tastes.
Travel Tips
Sochi is a well-known Russian vacation resort like by visitors of all age, all year round. On your vacation there, first of all, you need to relax – this is a right place for calm and comfortable holidays.
The Olympic fever
After 2014 and Sochi's hosting of the Winter Olympics and Paralympics, the city stayed tuned to the modern course of actions, sports and innovations.
Taste of Russian South
Sochi is a unique Russian spot for summer vacation. Here three cultures – namely, Russian, Georgian and Caucasian – blend in a very peculiar mix. Taste the true Caucasian food, drink local wine and brandy and experience the mixture of Russian and Caucasian hospitalities.
Unique nature of the region
Sochi and its surroundings are rich in natural rarities such as Yew and Box Wood trees. Here, the nature is simply mesmerizing, with beautiful views of Caucasian mountains, hills, sea and falls.
Tap water
In some districts tap water may be not cleansed enough to drink safely without any filter or boiling. We strongly advise you to drink bottled water while in Sochi, but tap water is still completely safe to brush your teeth or for shower purposes.
Pickpocketing
Watch your pockets and avoid giving money to gypsies, especially during sightseeing! Sometimes you may encounter a kid who begs for money. If you do give them money, either other kids will approach you or you will be distracted and fall prey to pickpocketing or snatching of your camera.
Slopes
Sochi skiing resorts are famous for modern slopes of various difficulty. Being a beginner or expert – here it does not matter, because there are slopes for everyone! After the Winter Olympics the skiing infrastructure began growing swiftly.
Long-term staying
If you're planning to stay in Sochi for more than 3 days, you need to register yourself, so the government can keep tabs on where its guests are at all times. If you are staying at a hotel, it will register for you when you provide visa and passport to the reception.
Place to get healthy
The region is well-known for its celebrated spas and natural hotsprings which can cure lots of deceases and help you relax quickly. Sochi is the right place to recover from stressful situations in a relaxing and comfortable natural atmosphere.
Smoking
In 2014 a law was passed stating that no one is allowed to smoke inside restaurants and bars. This also outlaws smoking near public places such as bus stops and entrances to the metro stations. The fine is varies from 500 to 1000 rubles.
Electricity converters
Russia uses 220V sockets and appliances, so that if you do not want to fry your electronic devices, you may consider bringing US-to-Europe converter, complete with a round, two-pronged adapter. It is best to purchase such a device before your departure.
Custom regulations
Lots of tourists want to shop for antiques or art while visiting Russia. Be sure to purchase the item from a dealer who can provide you with all necessary forms and receipts to produce at the airport. Items over 100 years old are proscribed from leaving the country.
You can always contact us via
[email protected]
to book a tour or to have an answer to your questions.
I have read the Policy of personal data protection of "Olta travel" LLC, accept the conditions and give my consent to the processing of my personal data, namely: the treatment (including collection, systematization, accumulation, storage, clarification (updating, changing) usage, depersonalization, blocking, destruction of personal data), general description of which is given in the Federal law of the Russian Federation of 27.07.2006 № 152-FL and the law of the European Union (European Union Data Protection Framework Directives and The General Data Protection Regulation (GDPR), in accordance with the ЕС 2016/679).
PRIVACY POLICY ON THE PROCESSING OF PERSONAL DATA
This Policy of personal data processing (hereinafter - the Policy) applies to all data that "OLTA Travel" Co. Ltd (hereinafter – Olta Travel) receives from the visitors of website http://www.oltatravel.com (hereinafter "the Website") and explains how it is processing, stored and how the confidentiality is ensured.
1. Processing and use of personal data.
1.1. In this Policy, personal information means any information left by users on the Website of Olta Travel, including Name, Surname, company, email address and other contact information, left in the message.
1.2. The person who left personal data on the Website of Olta Travel, consents to their use, namely:
1.2.1. The inclusion of the email address, name, surname, company name or any other contact information left in the message in the contact database of Olta Travel. The database is hosted in a secure cloud-based customer relationship management service Bitrix 24, as well as on a secure service for newsletters – Unisender.
1.2.2. Receiving email newsletters with news, promotions, special offers and other useful materials, but no more than twice a week. The visitor of the Website at any time has the right to unsubscribe from the mailing list of Olta Travel, by clicking on the unsubscribe link located at the bottom of each letter.
1.2.3. Direct communication with the manager of Olta travel on the treatment of the user.
1.2.4. The use of contact information to show relevant advertisements to users in social networks and the Internet.
1.2.5. For other purposes performed with the individual consent of the user.
2. The collection, storage and protection of personal data.
2.1. All personal data collected on the Website is processed, stored and secured in strict accordance with the provisions of the legislation of the Russian Federation (Federal law of the Russian Federation of 27 July 2006 № 152-FL "On personal data") and the European Union (The General Data Protection Regulation (GDPR) (EU) 2016/679).
2.2. Olta Travel is taking the necessary legal, organizational and technical measures to protect personal information from unlawful or accidental access, copying, distribution of personal information, as well as other unlawful actions in relation to personal data of users, which include:
• secure transfer and storage of personal data on secure servers;
• automated processing of personal data;
• identification of possible threats to the security of personal data;
• limiting the number of persons having access to personal data;
• application of measures of internal regulation of the procedure of working with personal data (internal regulations for employees of Olta Travel);
• improving methods of collection, storage and processing of data.
2.3. All data received on the Website of Olta Travel are transmitted via a secure https Protocol and stored on servers in secure, cloud-based customer relationship management service Bitrix 24, as well as in safe service for creating email newsletters Unisender.
3. User rights and obligations of Olta Travel.
3.1. Upon the request from the user Olta Travel should:
• confirm the fact and methods of storage and processing of personal data of users;
• inform about the method of obtaining personal data of the user;
• explain the legal bases, objectives and timing of the processing of personal data;
• in case of personal data leakage, inform the user about it;
• make changes or delete users ' personal data from the database to stop storing and processing it;
• warn about the expected cross-border transfer of personal data.
3.2. The user has the right to request the deletion of his personal data by sending an e-mail to [email protected] as well as the exclusion from the email-mailing by clicking on the "Unsubscribe" button located in the body of each letter.
4. Conditions of termination of processing and storage of personal data:
• company liquidation;
• a written request for withdrawal of consent or exclusion from the database;
• at the request of the user, if the data were obtained illegally.
5. Olta Travel is not responsible for information posted by a visitor on the third party websites, links to which can be posted on the Website of Olta Travel.
6. More information about the collection, storage and processing of personal data by Olta Travel, the user may get by sending an email to [email protected].